28 Apr 2023
I want to ask for Counselling - what do I need to do?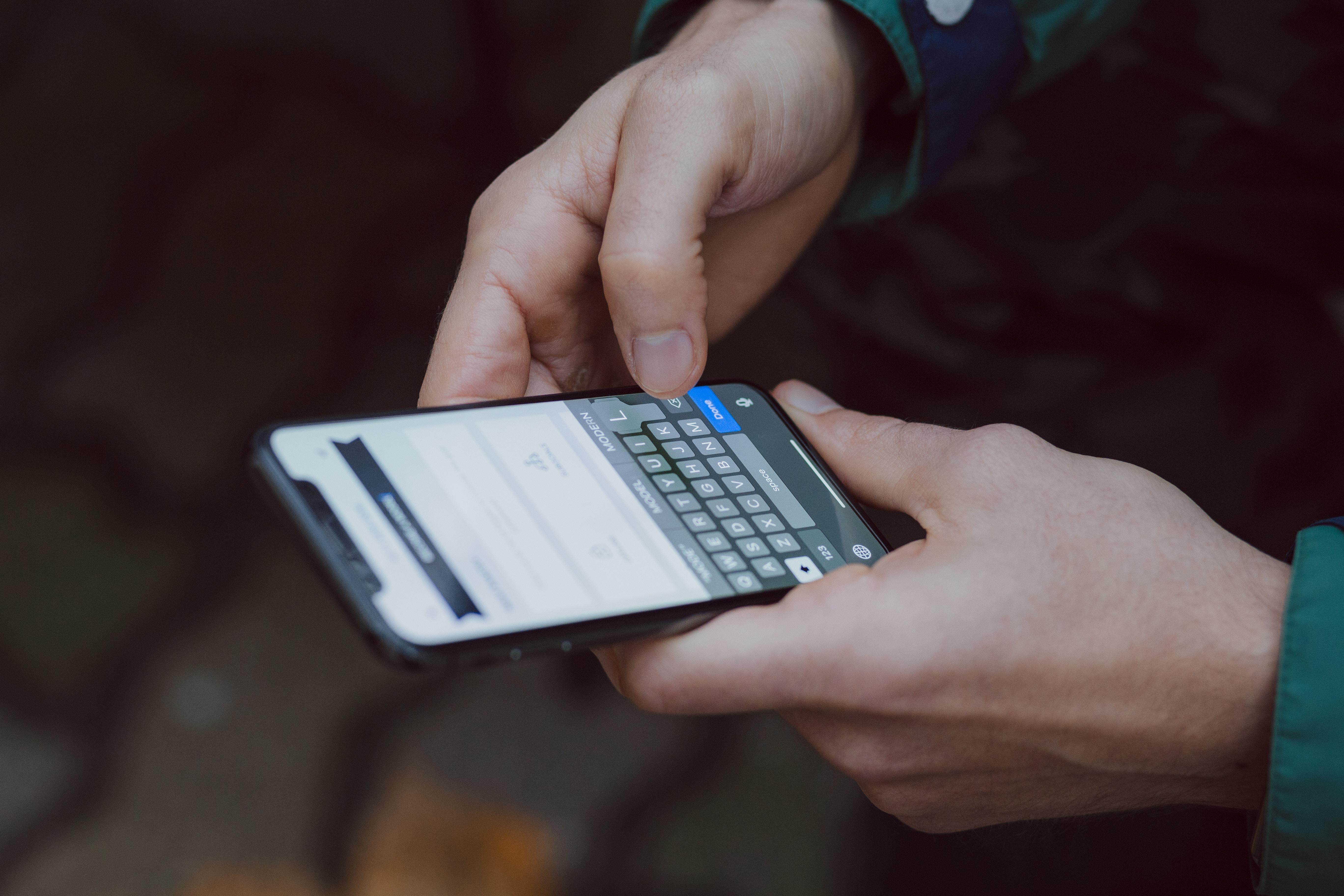 An individual can phone or text the Spring to Life Office phone on 07856 277028, Mon - Fri 10.00 - 4.00, or email via the website or info@springtolife.org
Please note we cannot provide emergency care for people in immediate crisis. Please use 111, 999, your local GP or Samaritans on 116 123 for help in those circumstances.
When you phone, you will be asked to provide some details about yourself and briefly what issues you are facing that counselling could help you with. These will be passed on confidentially to ...
Read More >
28 Mar 2023
Kings Norton Springs to Life! Allotment Gardening is back.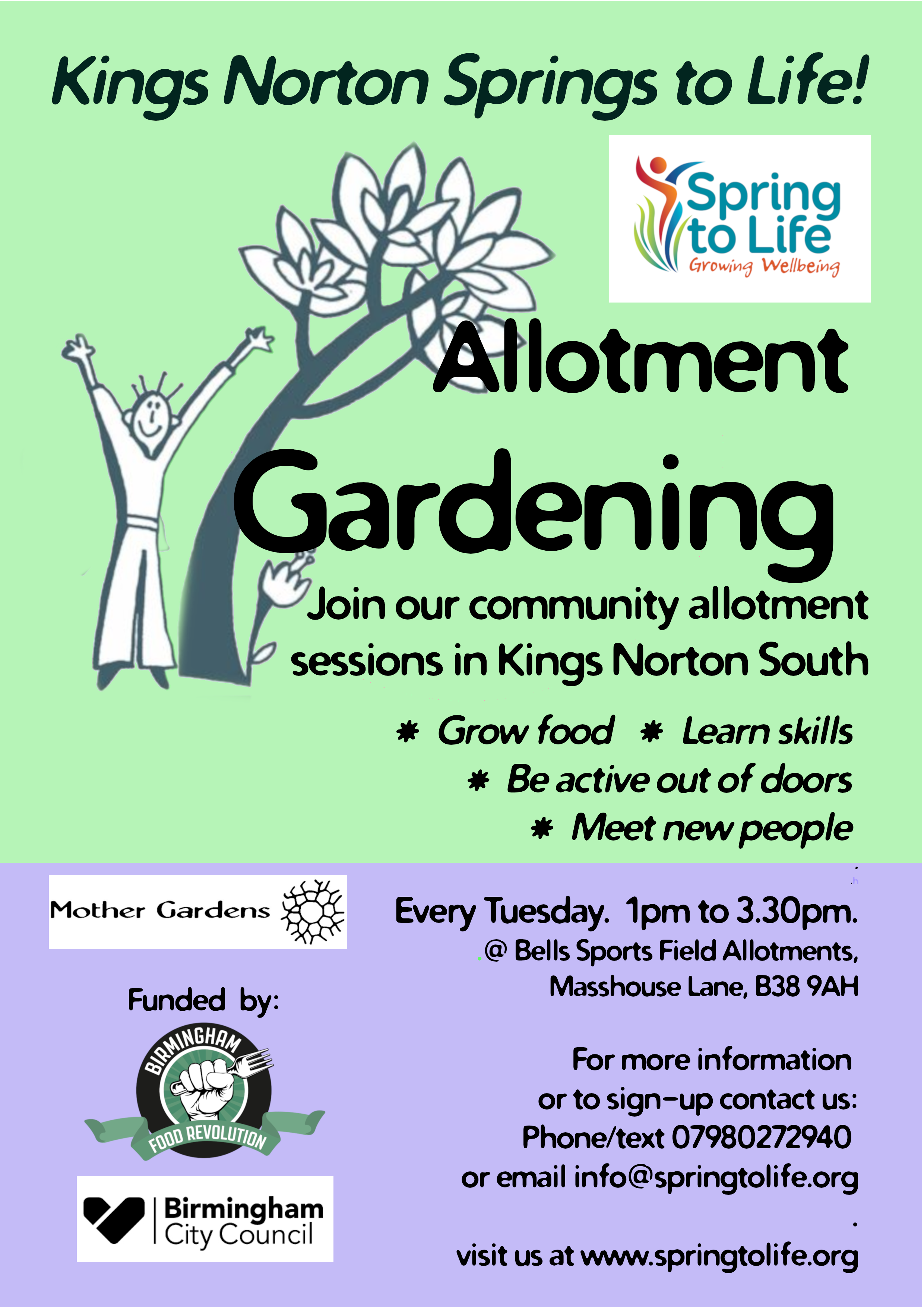 The 2023 Growing season has started at our allotment.
Join us to grow food, learn skills, be active out of doors and meet new people.
We meet every
Tuesday
from
1 pm to 3.30 pm
at Bells Sports Fields Allotment, Masshouse Lane, B38 9AH
For more information or to sign up contact us: Phone/text
07980 272 940
or email
info@springtolife.org
Read More >
17 Feb 2023
Mother Gardens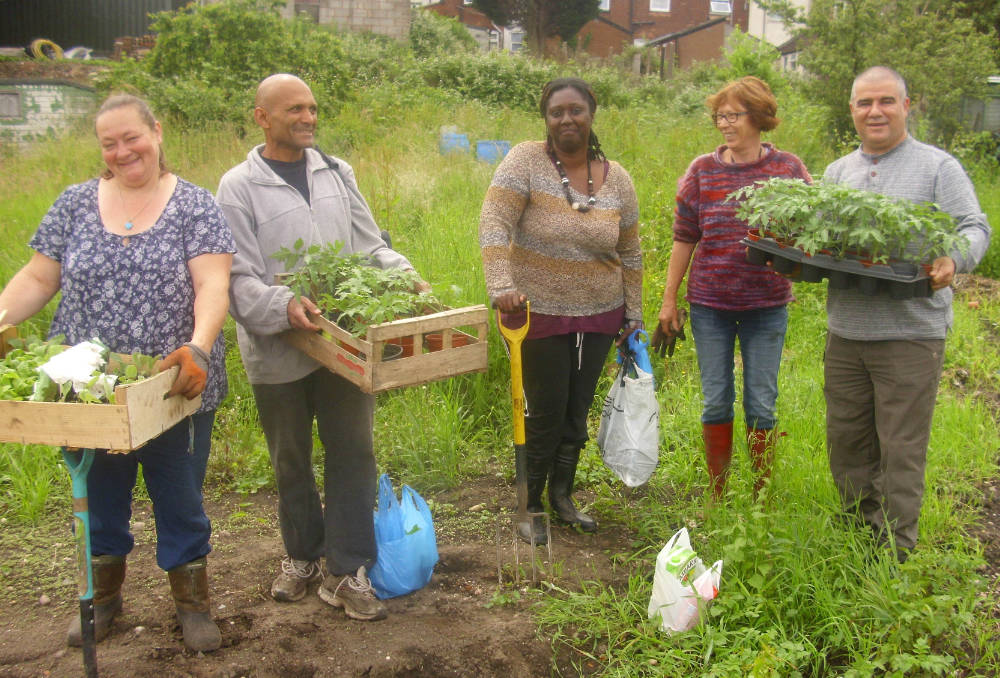 Mother Gardens is a scheme developed by Food Forest Brum and its parent organisation Spring to Life CIC
See our Community Projects page for more information about how it works and how you can join in. Mother Gardens are providing resources to help people grow their own food at home.
Read More >